Marc Ghany, M.D., M.H.Sc.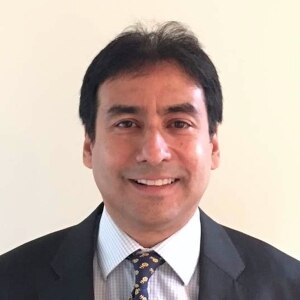 Scientific Focus Areas: Clinical Research, Virology, Epidemiology
Professional Experience
Staff Clinician, LDB, NIDDK, NIH, 2000-present
Medical Staff Fellow, LDB, NIDDK, NIH, 1996-2000
Clinical Instructor, Department of Medicine, Section of Gastroenterology and Hepatology, Tulane University, 1995-1996
Fellow, Tulane University, 1992-1995
M.H.Sc., Duke University, 2010-2010
M.D., Royal College of Surgeons, Ireland, 1989-1989
Research Goal
The purpose of my research is to improve the care and treatment outcomes of patients with chronic viral hepatitis.
Current Research
My research is clinical and translational in nature. It focuses on three themes: (1) natural history, (2) treatment, and (3) clinical virology studies. Specifically, the aims of my research are to: (1) define the host, viral, and environmental factors that determine the natural history and outcome of HBV and HCV infection; (2) develop and evaluate novel, safer, and more effective therapies for chronic viral hepatitis B and C; and (3) conduct clinical virology studies.
Applying our Research
My research can help improve the care and treatment outcomes of patients with chronic viral hepatitis.
Need for Further Study
Areas in this field that require further research include prospective natural history studies and studies to develop safer and more effective therapies.
Select Publications
Prolonged therapy of advanced chronic hepatitis C with low-dose peginterferon.

Di Bisceglie AM, Shiffman ML, Everson GT, Lindsay KL, Everhart JE, Wright EC, Lee WM, Lok AS, Bonkovsky HL, Morgan TR, Ghany MG, Morishima C, Snow KK, Dienstag JL, HALT-C Trial Investigators.
N Engl J Med (2008 Dec 4) 359:2429-41. Abstract/Full Text

Baseline Intrahepatic and Peripheral Innate Immunity are Associated with Hepatitis C Virus Clearance During Direct-Acting Antiviral Therapy.

Alao H, Cam M, Keembiyehetty C, Zhang F, Serti E, Suarez D, Park H, Fourie NH, Wright EC, Henderson WA, Li Q, Liang TJ, Rehermann B, Ghany MG.
Hepatology (2018 Dec) 68:2078-2088. Abstract/Full Text
View More Publications
Research in Plain Language
My work focuses on the hepatitis B and C viruses. These viruses infect the liver. Infection can cause cirrhosis. In cirrhosis, the liver develops scar tissue and loses function. Studies examine how the host, viruses, and environment affect infection outcome. I conduct clinical trials to evaluate new ways to manage or cure these chronic viral infections. I examine clinical samples in the laboratory. Through my research, I want to understand how these therapies work or why they fail. The goal is to improve the care and outcomes of patients with chronic viral hepatitis.