Mark A. Levine, M.D.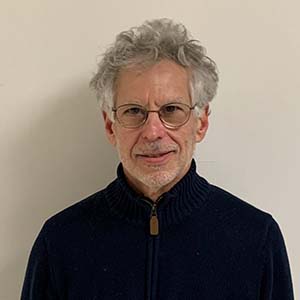 Scientific Focus Areas: Cancer Biology, Clinical Research, Molecular Biology and Biochemistry, Molecular Pharmacology
Professional Experience
American Society for Clinical Investigation, 1993
NIH Fellowship in Endocrinology and Metabolism, Interinstitute Endocrinology Training Program, 1980-1983
Internship and Residency, Osler Medical Service, Johns Hopkins Hospital, 1977-1980
M.D., Harvard Medical School, 1977
B.A., Brandeis University, 1973
Current Research
Research conducted in my laboratory aims to determine optimal nutrition in health, disease, and treatment. Our research focuses on vitamin C (ascorbic acid) as a model nutrient. We determine how specific vitamin C functions relate to nutrient concentration in vitro and in vivo. We seek a functional basis for nutrient recommendations, rather than relying on preventing deficiency—the previous method used for many years. Facilitated glucose transporters mediate transport of the oxidation product of ascorbic acid, dehydroascorbic acid. Therefore, our work includes investigation of these transporters by themselves, in relation to dehydroascorbic acid, and in relation to diabetes.
Our laboratory conducts basic, translational, and clinical research in the following areas:
ascorbic acid function in relation to concentration in cells and subcellular organelles
mechanisms of ascorbic acid transport and accumulation
ascorbic acid pharmacokinetics (dose-concentration relationships) in animals and people
pharmacologic ascorbic acid as a prodrug for hydrogen peroxide formation in vivo and for treatment of cancer and infectious diseases
ascorbic acid and free radical biology
regulation of glucose transport in vitro and in vivo
function of ascorbic acid and other antioxidant vitamins in red blood cells in health and disease, with special attention to diabetes
Many countries base, in large part, recommended dietary allowances (RDAs) for vitamin C on our work. On going multiple clinical trials in cancer and sepsis using pharmacologic ascorbic acid are based on our work.
Need for Further Study
Our research may benefit the public by providing new ways to: (1) prevent disease and optimize health through nutrition; (2) treat cancer with minimal side effects; (3) slow glucose absorption as an added treatment for obesity and diabetes; (4) prevent or delay complications of diabetes; and (5) improve the collection or storage of red blood cells for transfusion.
Select Publications
Vitamin E sequestration by liver fat in humans.

Violet PC, Ebenuwa IC, Wang Y, Niyyati M, Padayatty SJ, Head B, Wilkins K, Chung S, Thakur V, Ulatowski L, Atkinson J, Ghelfi M, Smith S, Tu H, Bobe G, Liu CY, Herion DW, Shamburek RD, Manor D, Traber MG, Levine M.
JCI Insight (2020 Jan 16) 5. Abstract/Full Text

Ascorbic Acid in Cancer Treatment: Let the Phoenix Fly.

Shenoy N, Creagan E, Witzig T, Levine M.
Cancer Cell (2018 Nov 12) 34:700-706. Abstract/Full Text
View More Publications
Research in Plain Language
Countries set RDAs for nutrients to guide intake. For many years, they have based these on the least amount of the nutrient needed to prevent clinical deficiency. For vitamin C, this is the amount necessary to prevent scurvy, a disease caused by vitamin C deficiency. Our work takes a different approach. We base RDAs on the functional impact of nutrient amount, or concentration. We explore nutrient functions in cultured cells or organelles. We conduct other studies on either animals or people. Our goals are to determine the ideal amount of nutrient for health and to treat disease. Although we use vitamin C as a model nutrient, the principles apply to many nutrients. Many countries now base their vitamin C RDAs on the results of our research.
Specifically, our laboratory explores the following questions:
How does concentration of vitamin C change the biochemical functions of the nutrient in cells and organelles?
What biochemical mechanisms transport vitamin C into and out of cells or tissues? What factors affect accumulation of vitamin C in these tissues?
How do dose and frequency of vitamin C affect the nutrient's concentrations in different tissues over time in both people and animals?
Does pharmacologic use of vitamin C, given intravenously as a drug, effectively treat cancer and infectious disease?
Oral vitamin C does not result in high concentrations of vitamin C. In contrast, vitamin C injection results in very high concentrations. How do high concentrations increase the formation of hydrogen peroxide in tissues? Hydrogen peroxide formation is essential for treatment effects.
How does vitamin C affect molecules in the body called free radicals? Free radicals are necessary for life but also influence the development of diseases, including cancer.
How do health and disease relate to the regulation of glucose transport in cultured cells or organelles? How do health and disease relate to the regulation of glucose transport in animals or humans?
What is the function of vitamin C in red blood cells in health and diabetes?