Susan R. Mendley, M.D.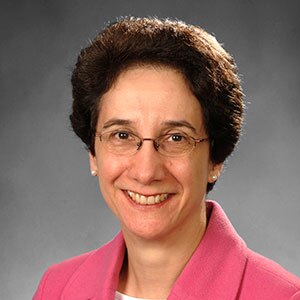 Clinical and Translational PKD; Kidney Pediatrics; Kidney Centers; and Chronic Kidney Disease
Responsibilities & Activities
Dr. Mendley is a Senior Scientific Analyst in the Division of Kidney, Urologic and Hematologic Diseases of the National Institute of Diabetes and Digestive and Kidney Diseases. Her current portfolio includes research related to acute and chronic kidney diseases that affect children, including the Pediatric Centers of Excellence in Nephrology, as well as basic, translational and clinical research in adult chronic kidney disease, dialysis, and transplantation. She also oversees clinical and translational research in polycystic kidney disease, including the Polycystic Kidney Disease Research Resource Consortium. She is the Executive Secretary of the Kidney Interagency Coordinating Committee which was established by Congress in 1987 to encourage cooperation, communication, and collaboration among all Federal agencies involved in kidney research and other kidney disease-related activities.
Select Experience
Division Chief, Pediatric Nephrology/Associate Professor of Pediatrics and Medicine, University of Maryland School of Medicine, 1999-2017