Symptoms & Causes of Biliary Atresia
What are the symptoms of biliary atresia?
Typically, the first sign of biliary atresia is yellowing of the skin and whites of the eyes, called jaundice, which results from the buildup of bile in the body. Bile contains a reddish-yellow substance called bilirubin.
Infants often have jaundice in the first 2 weeks of life, so it is not easy to identify biliary atresia in newborn infants. Jaundice that lasts beyond 3 weeks of age may be the first sign of biliary atresia. Infants with biliary atresia typically develop jaundice by 3 to 6 weeks of age.
Infants with biliary atresia may also have pale yellow, gray, or white stools. Stools change color because bilirubin is not reaching the intestines and passing out of the body in the stool.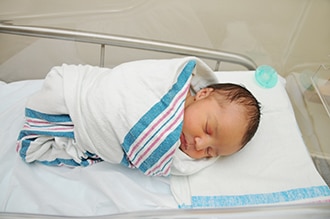 What causes biliary atresia?
Experts don't know what causes biliary atresia. Research suggests that infants develop biliary atresia in the womb or shortly after birth. Experts are trying to find out if one or more of the following factors could play a role in causing biliary atresia:
infections with certain viruses
coming into contact with harmful chemicals
problems with the immune system
certain genes or changes in genes—called mutations—that may increase the chances of developing biliary atresia
Biliary atresia is not an inherited disease, meaning it does not pass from parent to child.
Last Reviewed September 2017