Thomas Eggerman, M.D., Ph.D.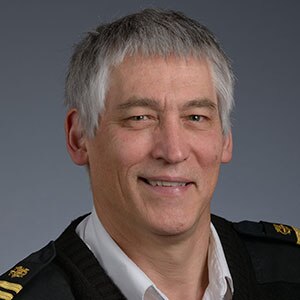 Cystic fibrosis research and translation centers, Cystic Fibrosis basic research and clinical trials, rare metabolic diseases basic and clinical trials, clinical islet transplantation registry; advanced artificial pancreas clinical trials, post COVID-19 new onset diabetes
Responsibilities & Activities
I am a scientific officer for the Clinical Islet Transplantation Consortium (CIT), which is comprised of 13 clinical centers and a coordinating center. This consortium is interested in supporting multidisciplinary cellular therapy approaches for controlling blood glucose. Nine protocols have been developed including two pivotal (phase III) studies. Each study has mechanistic studies designed to help understand the responses seen with each intervention. Resources include a central web portal for accessing ongoing study information, patient recruitment facts, specimen availability, process details, and statistics.
I am also the program officer for Cystic Fibrosis grants and Centers programs. The focus is on the non-pulmonary aspects of Cystic Fibrosis.
I am the program director for the Human Islet Research Network (HIRN) Coordinating Center and for the HIRN Bioinformatics Center.
I am the Scientific Officer for the Collaborative Islet Transplantation Registry.
Research Programs
Cystic Fibrosis
Etiology, molecular pathogenesis, pathophysiology, diagnosis, and treatment of cystic fibrosis and its complications.
Cystic Fibrosis Research & Translation Centers
CFRTCs provide support for basic, preclinical, and clinical research efforts to advance scientific knowledge and new therapies for CF.
Endocrine Pancreas
Biology, development, and function of the endocrine pancreas and clinical studies on islet transplantation for type 1 diabetes treatment.
Genetic Metabolic Disease
Basic and clinical studies on the pathophysiology and treatment of inborn errors of metabolism and rare genetic metabolic diseases.
Committees & Working Groups
Type 1 Diabetes Working Group, Member
Auto-Immunity and Transplantation Working Group, Member
HIRN Working Group, Member
DEM Clinical Oversight Committee, Member
DEM Fellowship Selection Committee, Member
Rare Disease Clinical Trials Network, Member
Select Experience
Clinical Staff, Molecular Disease Branch, NHLBI, NIH, 1993–Present
Senior Research Investigator and Medical Officer, Cell and Gene Therapy, U.S. Food and Drug Administration, 1993–2001
Endocrine Fellowship, Molecular Disease Branch, NHLBI, NIH, 1989–1993
Medical Staff Fellow, Molecular Disease Branch, NHLBI, NIH, 1987–1989