Barbara Linder, M.D., Ph.D.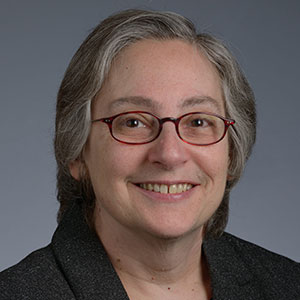 Type 2 diabetes in children and youth; human studies of metabolic imprinting
Responsibilities & Activities
I am the senior advisor for the Childhood Diabetes Research program. I administer a portfolio of research grants related to several areas, including clinical research focused on 1) type 2 diabetes in youth; and 2) metabolic imprinting. I am the project scientist for the TODAY (Treatment Options for Type 2 Diabetes in Adolescents and Youth) follow-up study. TODAY compared three different treatments for type 2 diabetes in youth and demonstrated that type 2 diabetes is a particularly aggressive disease when it occurs at a young age. My responsibilities also include scientific oversight of the DiCAYA study, led by the U.S. Centers for Disease Control and Prevention and co-funded by NIDDK. This multi-center epidemiological study identifies cases of diabetes in youth and young adults to determine incidence and prevalence of diabetes in these populations. I am also the Project Scientist for the GO MOMs study (Glycemic Observation and Metabolic Outcomes in Mothers and Offspring), which aims to develop better diagnostic approaches for gestational diabetes. In addition, I help oversee the cooperative agreement awards for DPPOS (Diabetes Prevention Program Outcomes Study), GRADE (Glycemic Reduction Approaches in Diabetes: A Comparative Effectiveness Study), and ARMMS (Alliance of Randomized Trials of Medicine v. Metabolic Surgery in Type 2 Diabetes).
In addition to my work at the DEM, I also support the Pediatric Endocrine Clinic at the NIH.

Research Programs
Select Experience
Assistant Professor, Albert Einstein College of Medicine, 1989-1998
Pediatric Endocrinology Fellowship, NICHD, NIH, 1986-1989
Assistant Professor, University of Maryland, 1985-1986
Pediatrics Residency, Children's Hospital of Philadelphia, 1982-1985
M.D., Ph.D., Columbia University, 1975-1982