NMRI 2023 Annual Workshop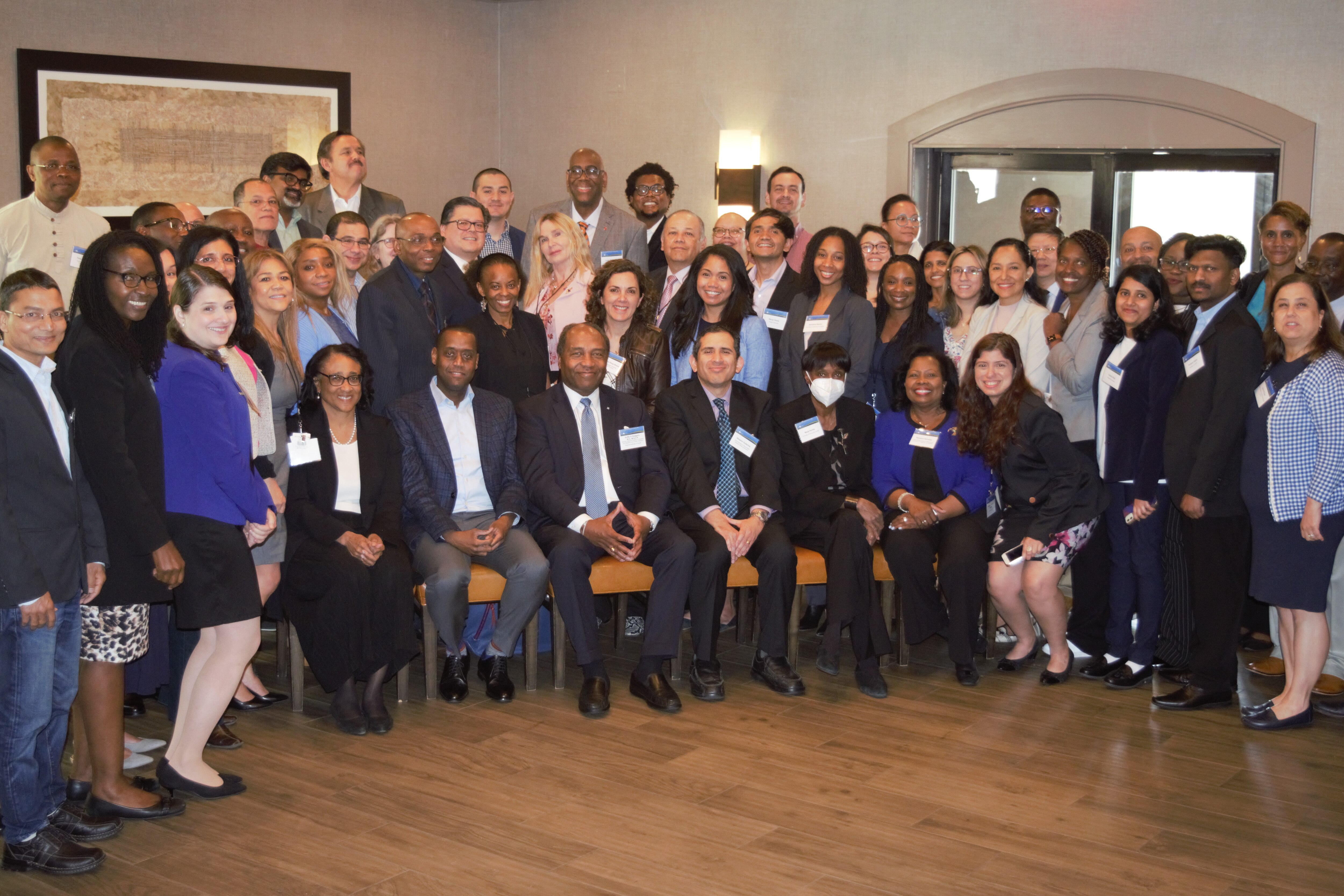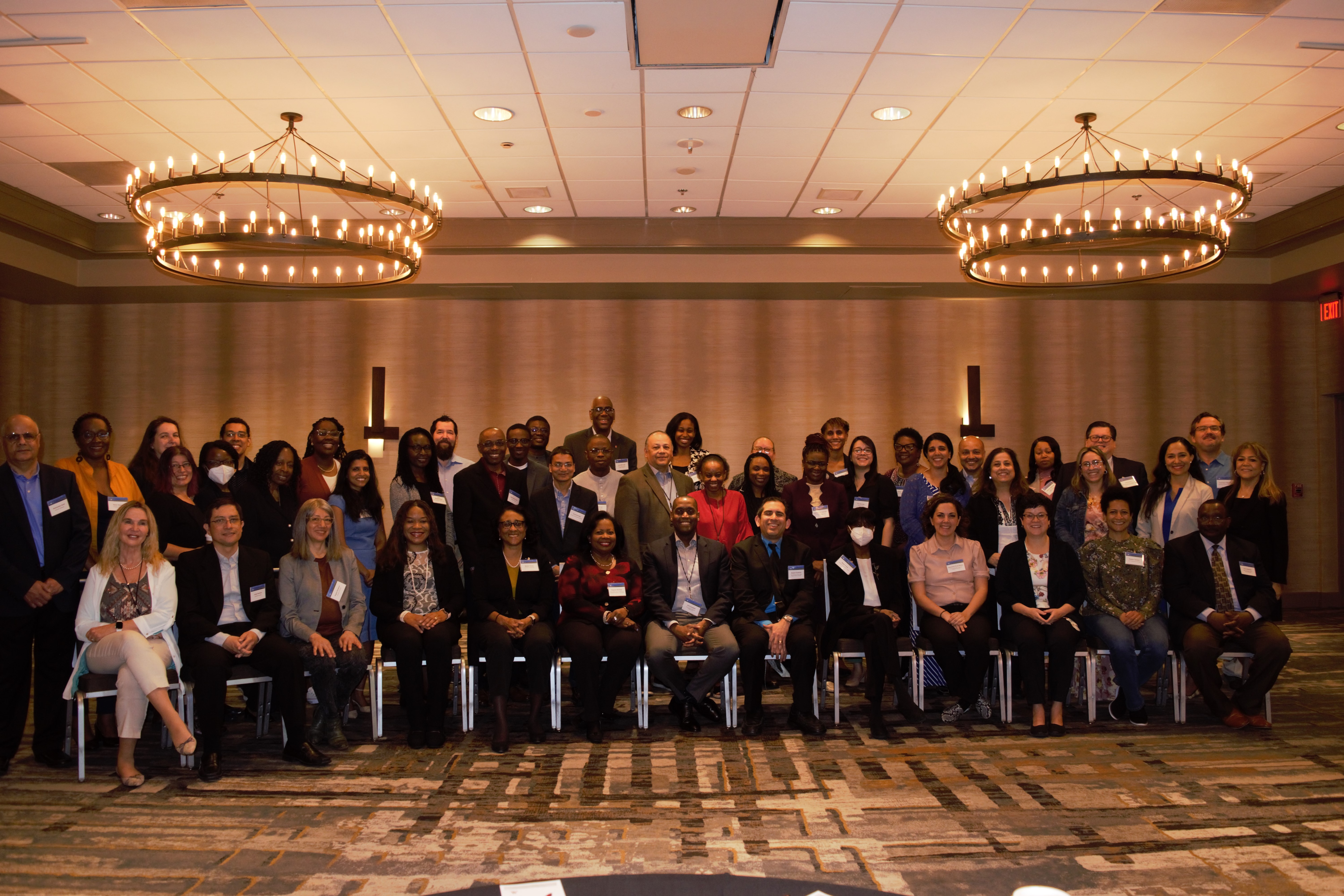 NMRI 2023 Annual Workshop: Front Row (L-R) Members of the Planning and Oversight Board
Dr. Patricia Heyn, Dr. Jorge Gamboa, Dr. Virginia Sarapura, Dr. Ebele Umeukeje, Dr. Bessie Young, Dr. Susanne Nicholas, Dr. Kirk Campbell, Dr. Absalon Gutierrez, Dr. Marja Hurley, Dr. Alexandra Perez, Dr. Carmen Sceppa, Dr. Heather Tarleton, Dr. Larry Alexander, Dr. Diana Obanda (2nd Row)
Members of the Planning and Oversight Board not pictured: Dr. Ricardo Azziz, Dr. Marcelo Correia, Dr. Youssef Roman, Dr. Bridgett Rahim-Williams, Dr. Rudy Ortiz, Dr. Shirley Blanchard, Dr. Joseph Larkin, Dr. Mariya Sweetwyne, Dr. Mariela Mendez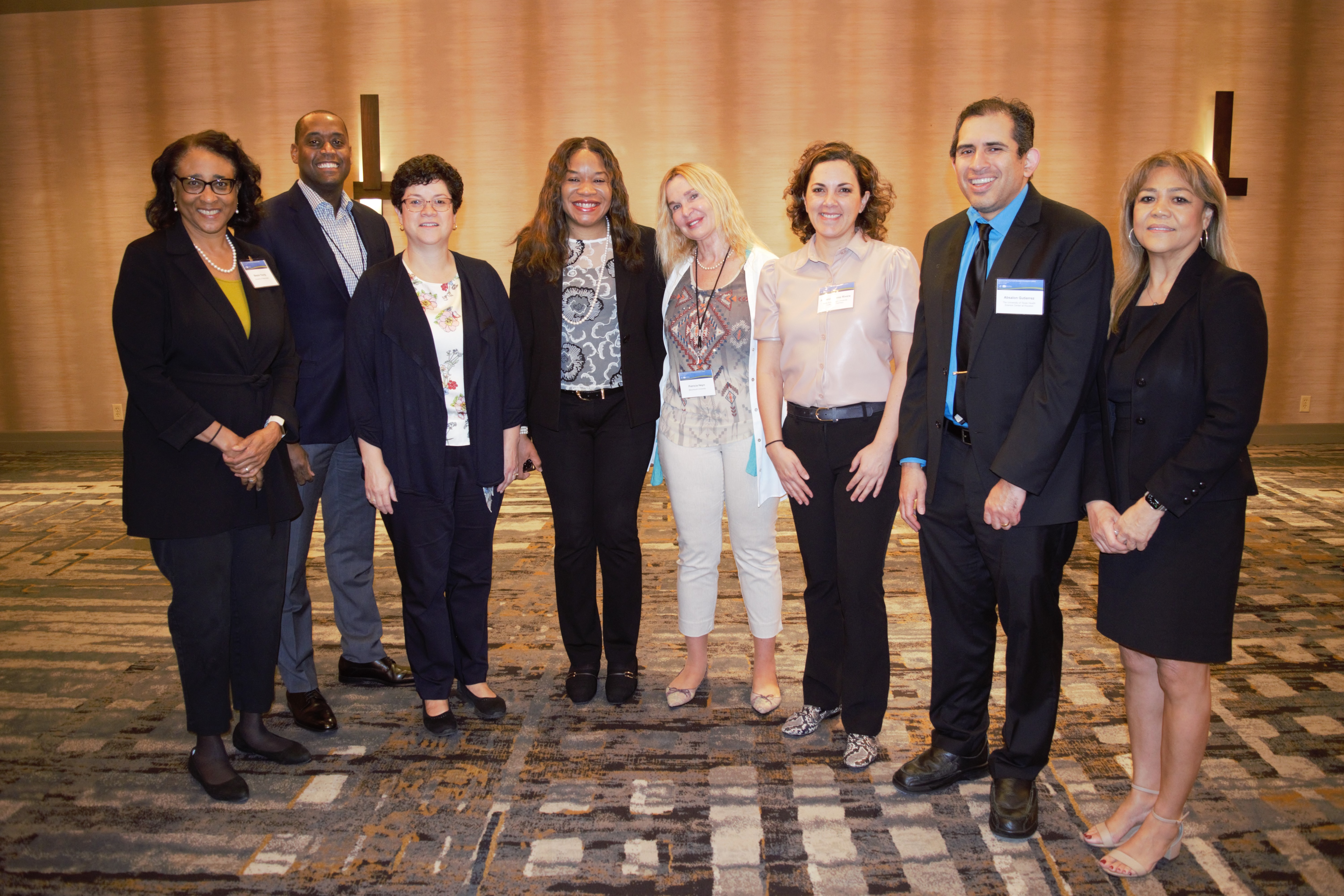 NMRI Planning Board: (L-R) Dr. Bessie Young, Dr. Kirk Campbell, Dr. Carmen Sceppa, Dr. Ebele Umeukeje, Dr. Patricia Heyn, Dr. Alexandra Perez, Dr. Absalon Gutierrez, Ms. Winnie Martinez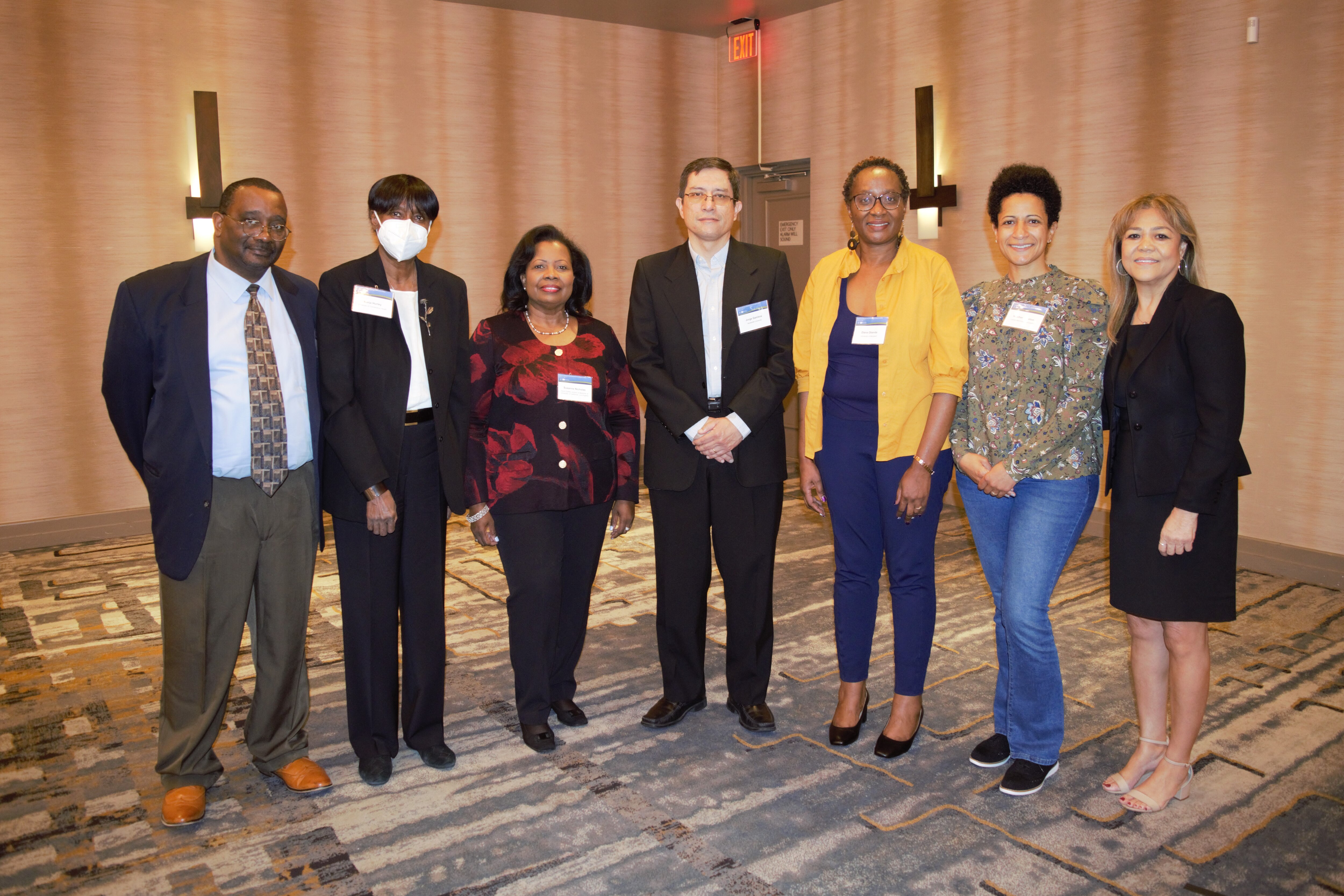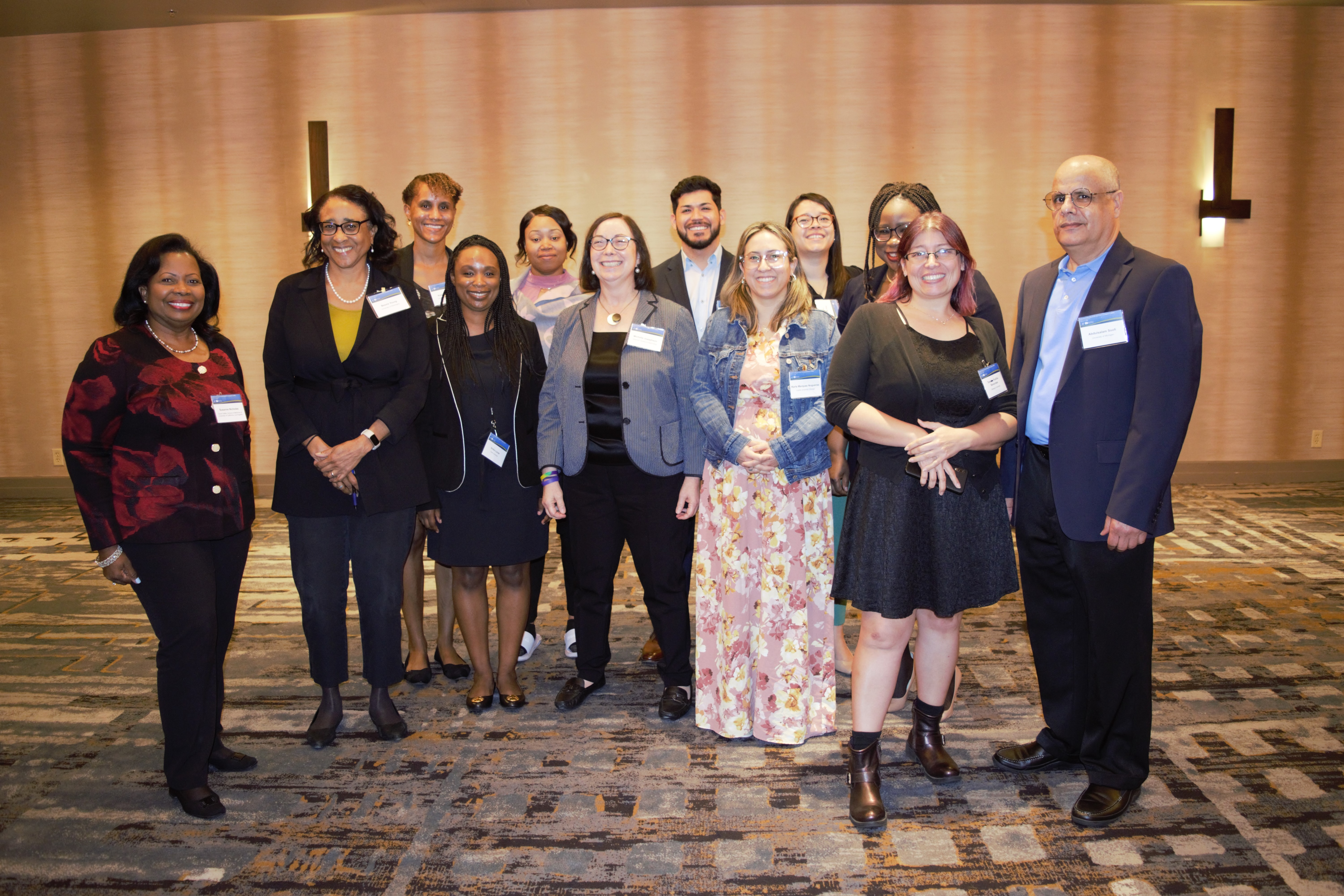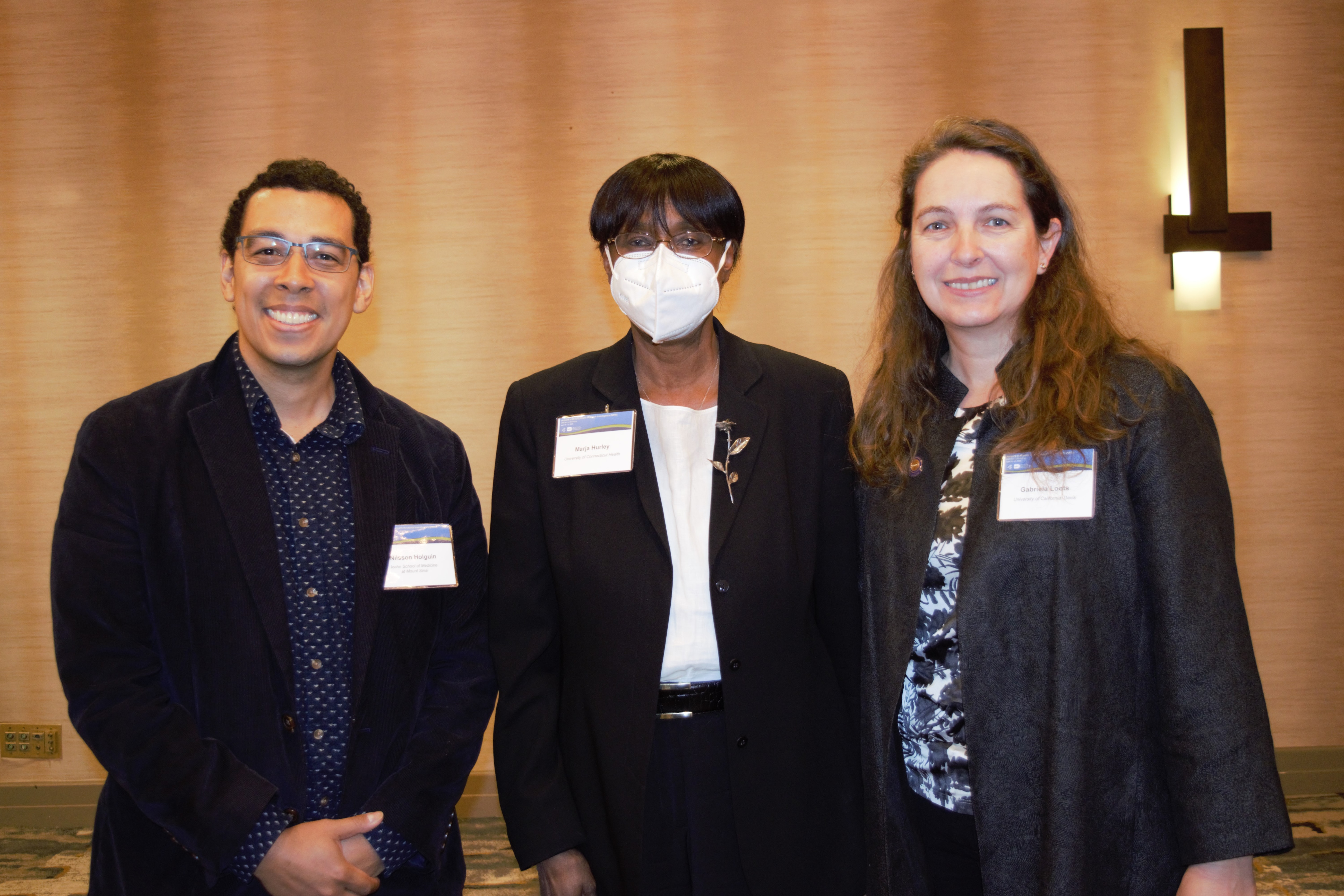 American Society for Bone and Mineral Research (ASBMR) Members: Dr. Nilsson Holguin, Dr. Marja Hurley, Dr. Gabriela Loots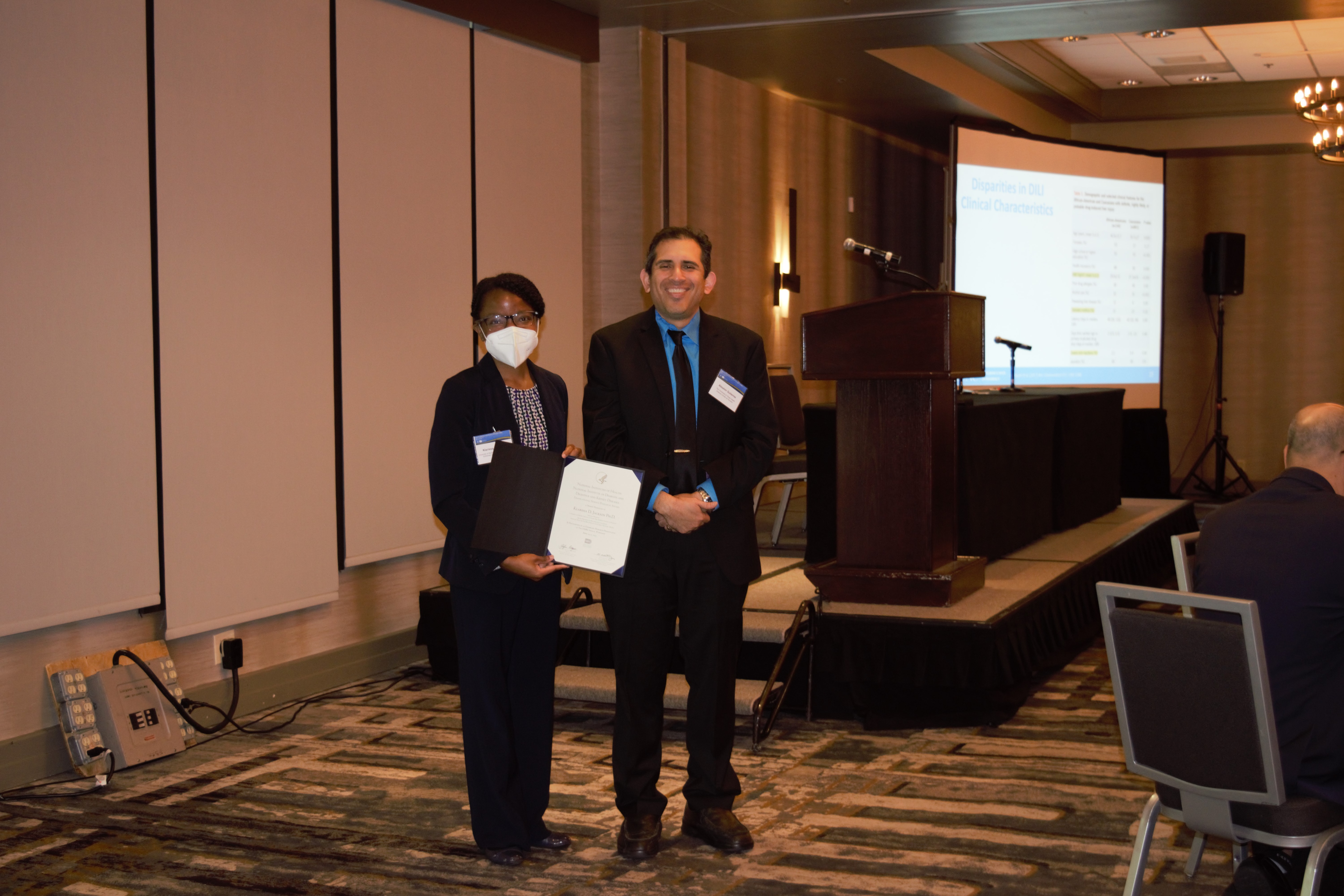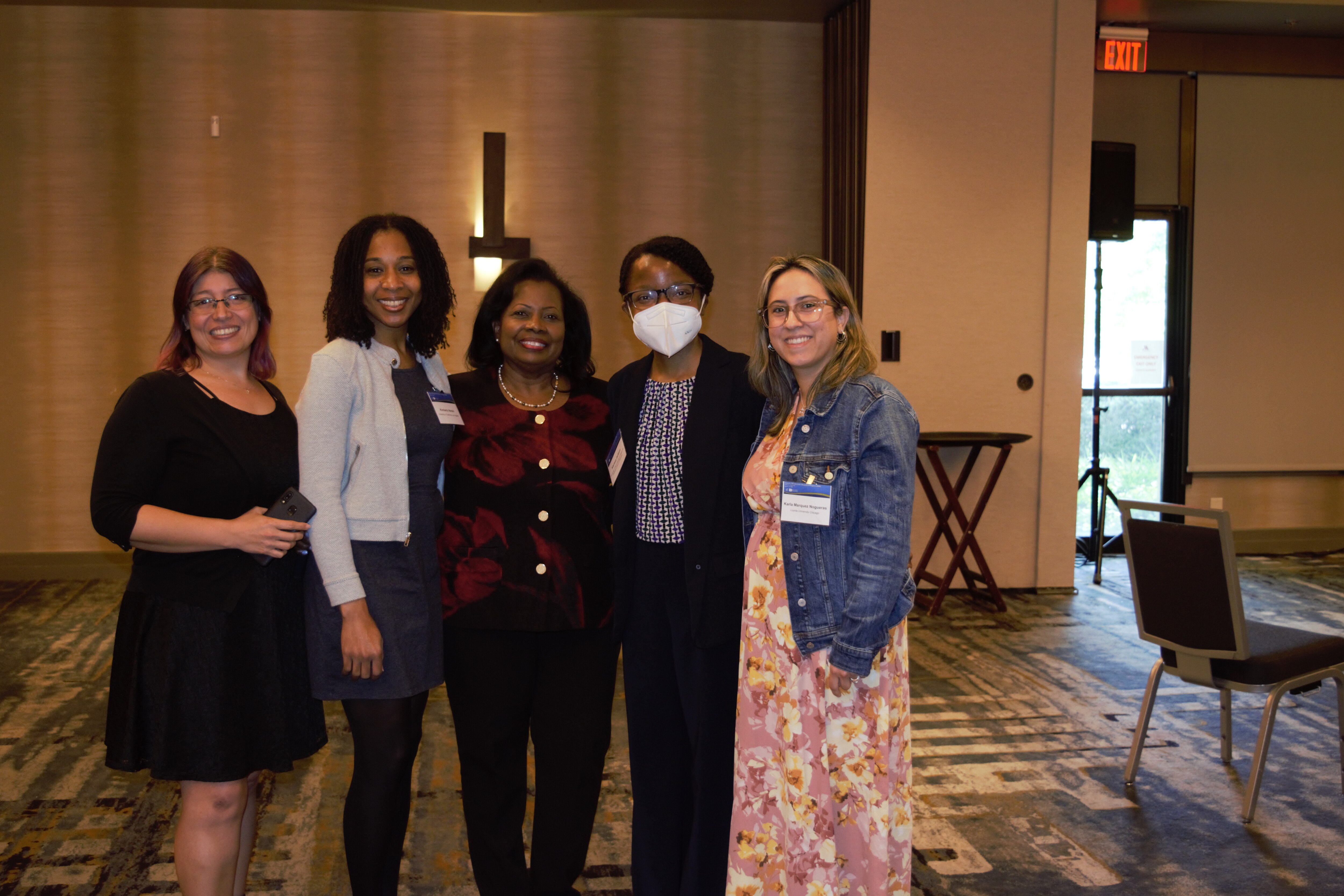 ---
NMRI 20th Year Anniversary
In celebration of the Network of Minority Health Research Investigators' (NMRI) 20th Anniversary, members were presented with the Outstanding Contributions to NMRI Award.
The Outstanding Contributions to NMRI Award recognizes an individual's ten years or more of exceptional performance, significant service, contributions, and dedication to NMRI based upon recommendations by NIDDK and NMRI leadership. This award exemplifies the individual's highest commitment to improve our understanding of minority health while supporting the missions of NIDDK and NIH.
Recipients of the NMRI Medallion Award, along with Dr. Lawrence Agodoa and Ms. Winnie Martinez. Missing from the photo: Dr. Isales and Dr. De León.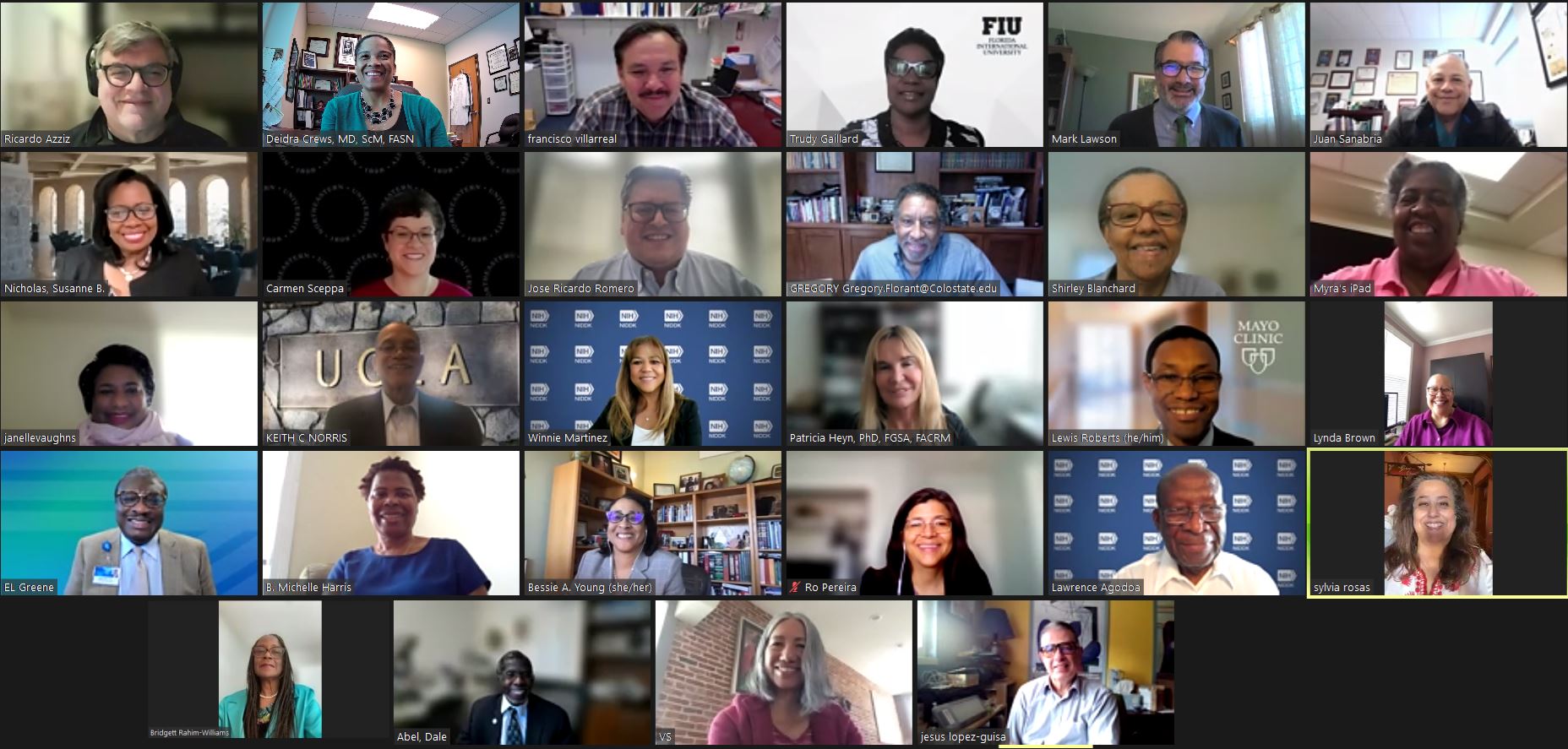 NMRI Virtual 20th Anniversary Workshop Participants.