NIDDK Director's Update
Fall 2014
News Around NIDDK
Diabetes Prevention Program Outcomes Study commemorates 20 years of landmark research
By Amy F. Reiter
In the summer of 1997, Pam Taylor received a postcard that would change her life. The postcard invited her to be tested for possible participation in the Diabetes Prevention Program, a then-new study to determine if lifestyle changes or the drug metformin could delay or prevent type 2 diabetes in people at high risk for the disease.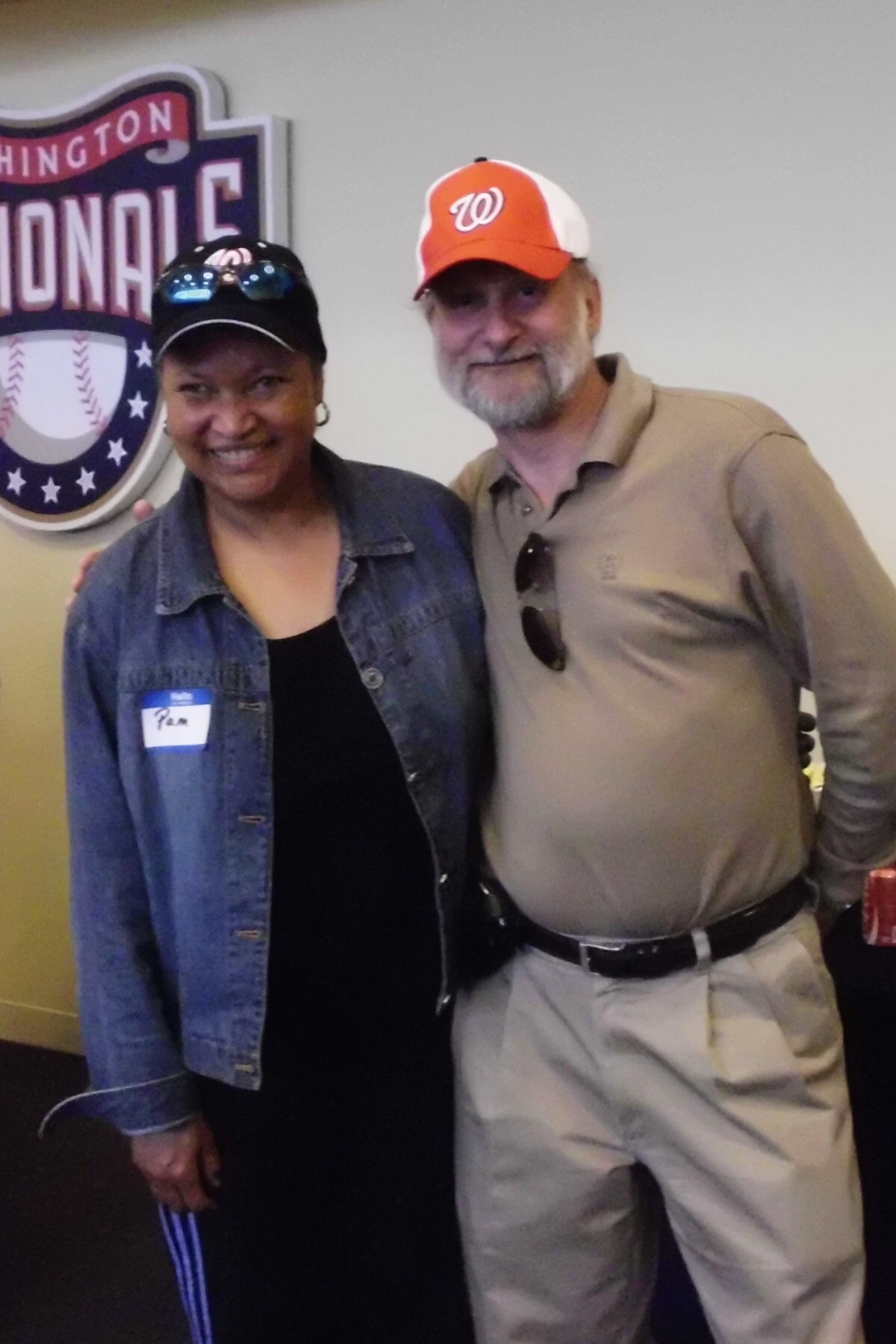 "I made an appointment…was tested, and discovered I had impaired glucose tolerance. I agreed to participate and was randomized Oct. 1, 1997," Taylor said. "Within the first six intensive months of lifestyle interventions and diabetes education, I had achieved all initial goals and was even below my 7 percent weight loss target."
Since then, the results have kept coming—for decades.
On June 16, the latest results of the landmark study—largely supported by NIDDK—were presented in a symposium at the American Diabetes Association Scientific Sessions to an audience of several hundred healthcare professionals.
"The DPP and DPPOS have given us an incredible wealth of information by following a very diverse group of people with regard to race and age early in the course of development of type 2 diabetes," said Dr. Judith Fradkin, director of the NIDDK Division of Diabetes, Endocrinology and Metabolic Diseases. "The ongoing study provides us with an opportunity to learn how long the benefits of lifestyle change and metformin continue."
Since 2001, the DPP Outcomes Study has followed more than 85 percent of the original study's participants to see the longer-term effects of the two interventions, including both diabetes development and onset and progression of complications. At the end of DPP, all participants were offered a modified lifestyle intervention. Then, in DPPOS, all participants were offered quarterly lifestyle refresher sessions. In addition, the participants in the original metformin group continued to receive study-provided metformin, and the participants in the original lifestyle group received additional reinforcement sessions.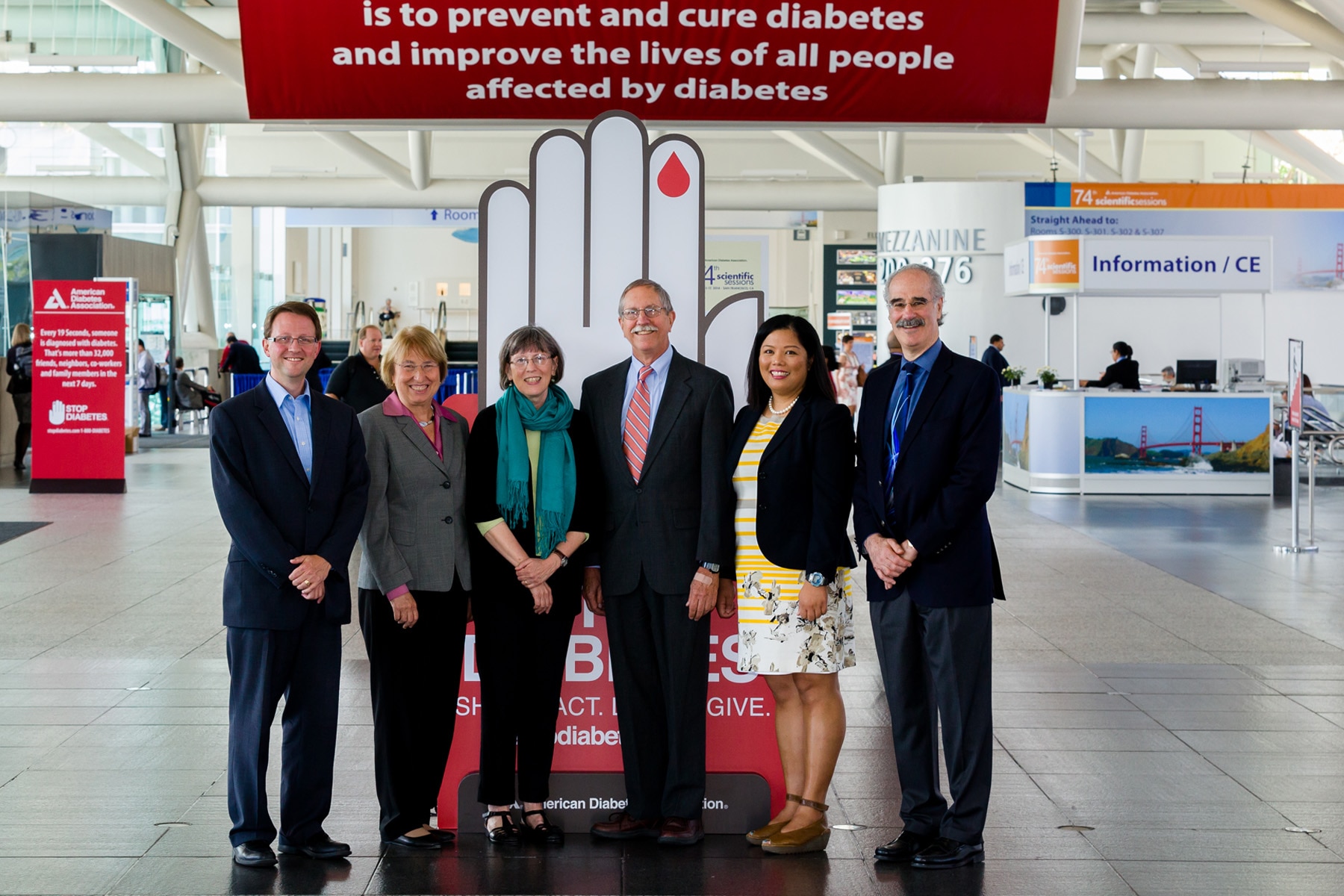 "The Diabetes Prevention Program has had a worldwide impact in helping people learn how to avoid type 2 diabetes, even those at highest risk for the disease," said NIDDK Director Dr. Griffin P. Rodgers. "The DPP's ongoing Outcomes Study shows us that this early preventive effort has a lasting positive effect on health."
That's held true for Taylor. Seventeen years after her initial DPP experience, she remains diabetes free, and is now free of prediabetes as well.
"Because of DPP, I am more informed and therefore much more aware of the importance of diet and exercise in maintaining good health. Additionally, as a result of this study and having met so many committed and dedicated participants and professionals, I feel empowered when it comes to my health and the quality of my life," she said. "I look forward to participating in and advocating for diabetes research and education for the rest of my life."
Tech Advancement Office moves inventions to forefront
By Krysten Carrera
At NIDDK, groundbreaking ideas can become practical reality with help from the NIDDK Technology Advancement Office (TAO). Among several roles, TAO helps investigators move their inventions through the patent process, with potential to lead to a research tool or medical treatment.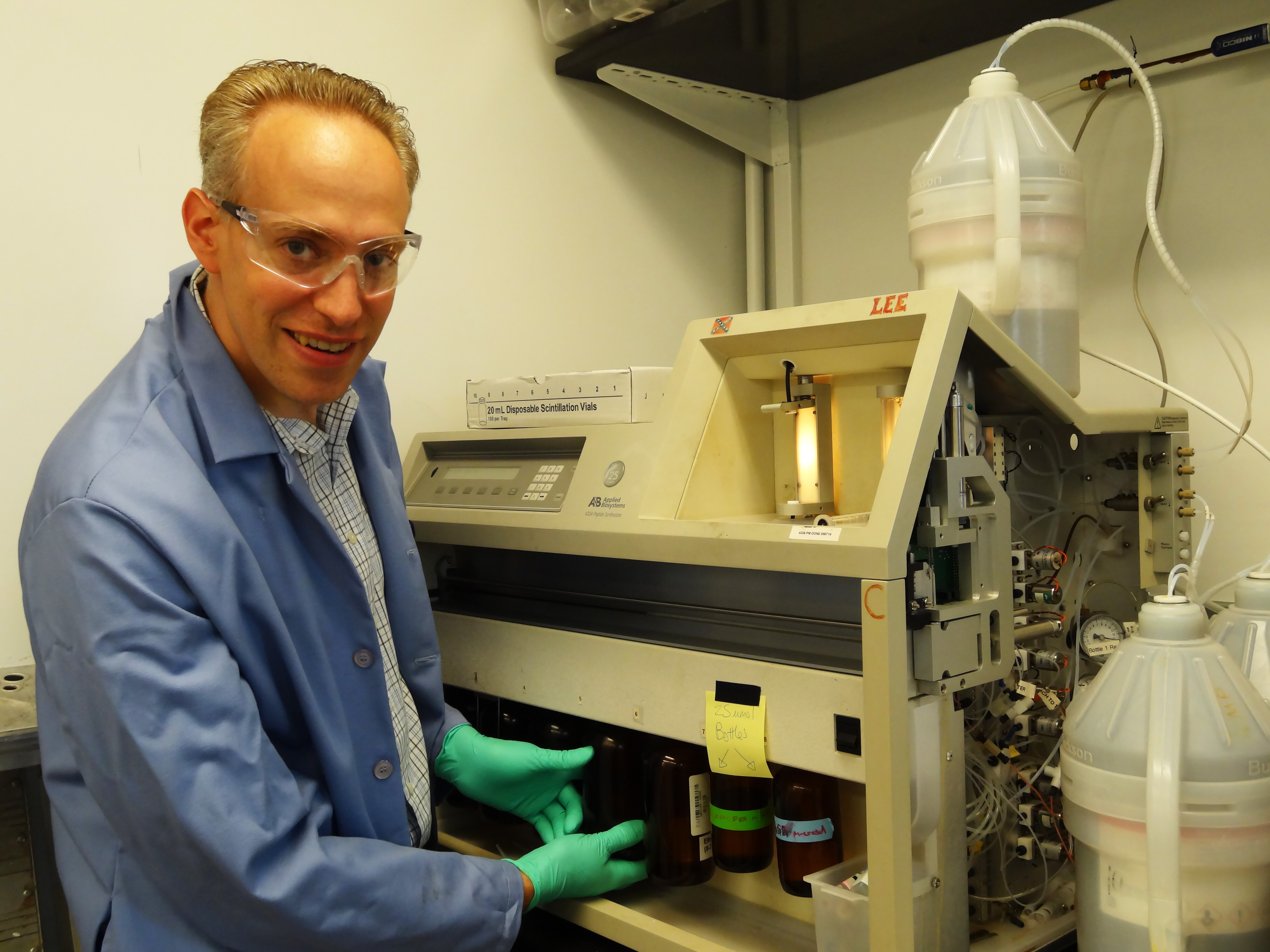 Chemists generate the majority of NIDDK's inventions. "As engineers of molecules only seen through the most powerful microscopes, chemists are on the front lines of drug development. They make something out of nothing," said TAO Director Cindy Fuchs.
Dr. Daniel Appella, a senior investigator in the NIDDK Laboratory of Bioorganic Chemistry, is one scientist who works with TAO to benefit the public. Appella has developed a quick, portable and easy-to-read HIV-testing kit that uses a molecule he designed to capture the virus' ribonucleic acid from infected blood plasma. The kit may serve as a viable option to test people in developing countries and remote areas of the United States where resources are limited.
TAO is seeking a company to license and develop the viral load diagnostic and will offer support via a Small Business Innovation Research (SBIR) funding opportunity for the commercialization of Appella's technology. If an award is made, the company will license the technology, and royalties on eventual profits will fund additional NIDDK research. This is one of dozens of examples of NIDDK chemists working with technology transfer experts to bring forward biomedical research in the public interest.
"There are more molecule combinations than there are atoms in the universe, so chemists stay quite busy investigating the possibilities," Appella said. "Rigorous screening surrounding preclinical and clinical development means only about one in 10,000 molecules ever makes it to the patent stage. By sharing their expertise, the Technology Advancement Office helps greatly increase our odds."
Marguerite Miller, a business development advisor in TAO, works extensively with Appella and others in his lab. To advance their work, Miller meets with pharmaceutical companies and helps investigators make sense of next steps and legal issues.
"Dr. Appella is one of the most prolific inventors at NIDDK," she said. "Our hope is that by stepping in to help him and other researchers navigate the often complex and lengthy drug development path, we can give them the freedom to spend more time doing what they do best."
Fuchs agrees. "Through investment in our gifted scientists, NIDDK bridges the transition from bench to bedside to help bring cutting-edge technology to the public as efficiently as possible."
Getting to Know: Dr. Lawrence Agodoa
Lawrence Agodoa, M.D., is director of NIDDK's Office of Minority Health Research Coordination (OMHRC). He is also co-project officer of the end-stage renal disease database (the United States Renal Data System) and oversees the Minority Organ Tissue Donation Program. Dr. Agodoa spoke with Krysten Carrera about his career and the importance of inclusion of researchers from minority communities.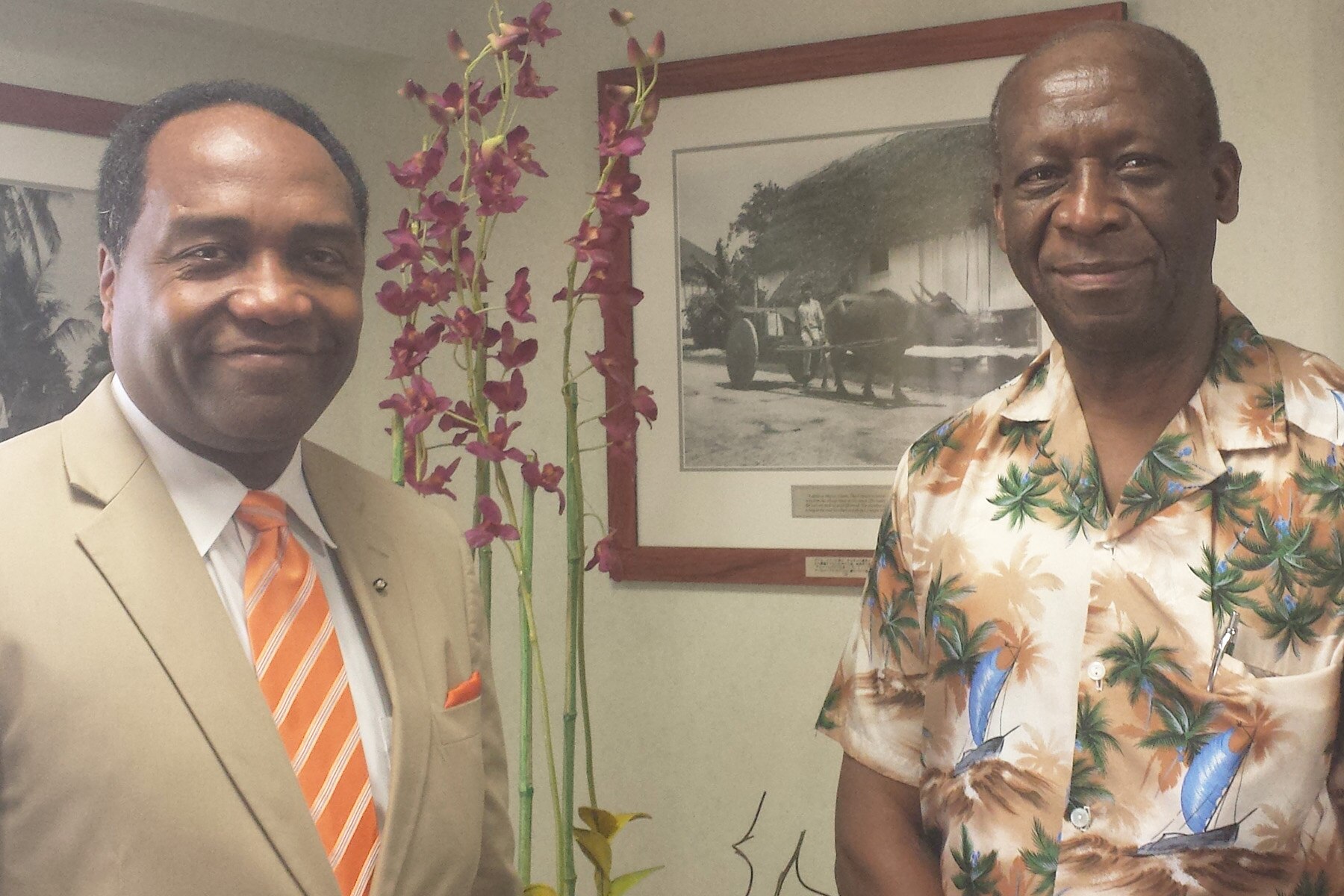 Q.) You wear many hats at NIDDK. How do you juggle all your responsibilities?
A.) Staying organized is key! If you have passion for your work, you can make every minute of the day count.
Q.) OMHRC manages and supports the Short-term Research Experience for Underrepresented Persons (STEP-UP), which seeks to increase participation of high school and college students from backgrounds underrepresented in research. Your role as OMHRC director requires quite a bit of travel to the STEP-UP labs throughout the United States and its territories to strengthen the relationships between NIDDK and its collaborators. What has been your most memorable trip?
A.) Every travel experience has been unique. I appreciate the rich diversity each culture has to offer and enjoy learning about students' distinct career aspirations. This summer I traveled with NIDDK Director Dr. Griffin Rodgers to Guam and Saipan to meet with the faculty mentors and STEP-UP students. Many of the students expressed the hope of getting back to their communities after being trained as physicians or scientists to help take care of their people.
Q.) What achievement are you most proud of?
A.) I'm proud of the work that we've done over the years through STEP-UP and our other summer internship programs to get young people interested in science – especially those from racial and ethnic groups that historically have not participated in the biomedical research enterprise. Training the next generation of scientists and putting information into the hands of people who can draw from their diverse experiences to creatively solve problems are priorities for me and for the NIDDK.
Q.) The Minority Organ Tissue Donation Program that you manage seeks to increase the number of minority donors. Why is this important?
A.) Minority populations often need organs at a higher rate than non-minorities. For example, African-Americans are over 13 percent of the U.S. population but represent about 33 percent of people with end-stage renal disease (ESRD). The best treatment for ESRD is kidney transplantation. A main goal of the program is to spread awareness, using culturally sensitive educational programs, to communities about the urgent need for organ and tissue donations from racially diverse groups.
Q.) What advice do you have for people who want to make a difference through a public health career?
A.) In Guam, as well as in other U.S. territories we visit, the students are told that they have a responsibility to their communities. Finding a cure for type 2 diabetes would immeasurably help the people in the territories, where there is a very high prevalence and incidence of the disease. No matter where they live in the world, young people need to look at their local communities and identify the most pressing health needs—and then seize the opportunity to fix them.
NIH grant reapplication process changes to improve research outcomes
In a move aimed at addressing grant reapplication concerns during a period of tight funding, the NIH changed its grant application resubmission policy beginning April 17.
Under the new process, an investigator may still submit a revised application once. However, if that application does not get funded, the investigator can submit a similar proposal again as a new application. See the notice here.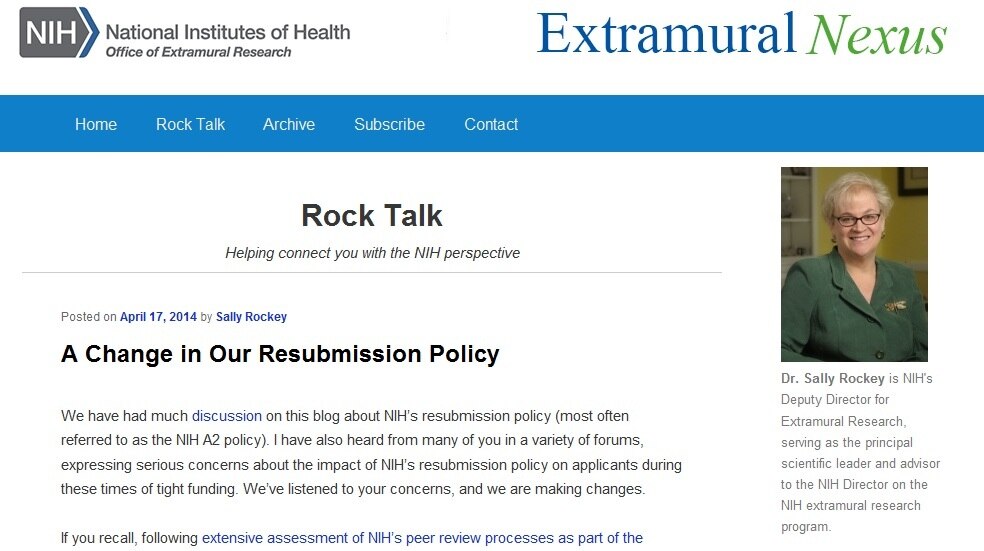 The notice stated that the previous policy, where after one rejection the researcher had only one more opportunity to submit before altering the application significantly, "resulted in many meritorious research applications being deemed ineligible for additional submissions, and many investigators having to propose substantial changes to productive research programs."
In her Rock Talk blog, NIH Deputy Director of Extramural Research Sally Rockey said the new process aimed to address concerns about the old resubmission policy, a process that had been especially challenging for new investigators, who may have difficulty refocusing early in their careers. The old policy, Rockey wrote, "created a queue for meritorious applications before success in funding."
Though the new policy—which NIH will closely monitor—does not enable more projects to be funded, Rockey expects an increase in applications. She wrote: "Hopefully you'll agree that this policy provides you with greater ease and versatility, giving you the opportunity to present your best ideas in the best way, and enhances NIH's ability to discover and fund the most meritorious science in support of our mission."
For more information:
Along with changing the submission policy, NIH has initiated a second round of pilots to assess a planned modification of the NIH Biosketch (found here). The new format will extend the page limit from four to five and allow researchers to describe their most significant scientific contributions and the historical background framing their research.
Beta Cell Biology Consortium ends, Human Islet Research Network begins
By Amy F. Reiter
In June, the Beta Cell Biology Consortium (BCBC), funded by NIDDK since its 2001 inception, held its last Annual Investigator Meeting, ending its influential run and making way for the launch of a progeny of sorts, the Human Islet Research Network, or HIRN.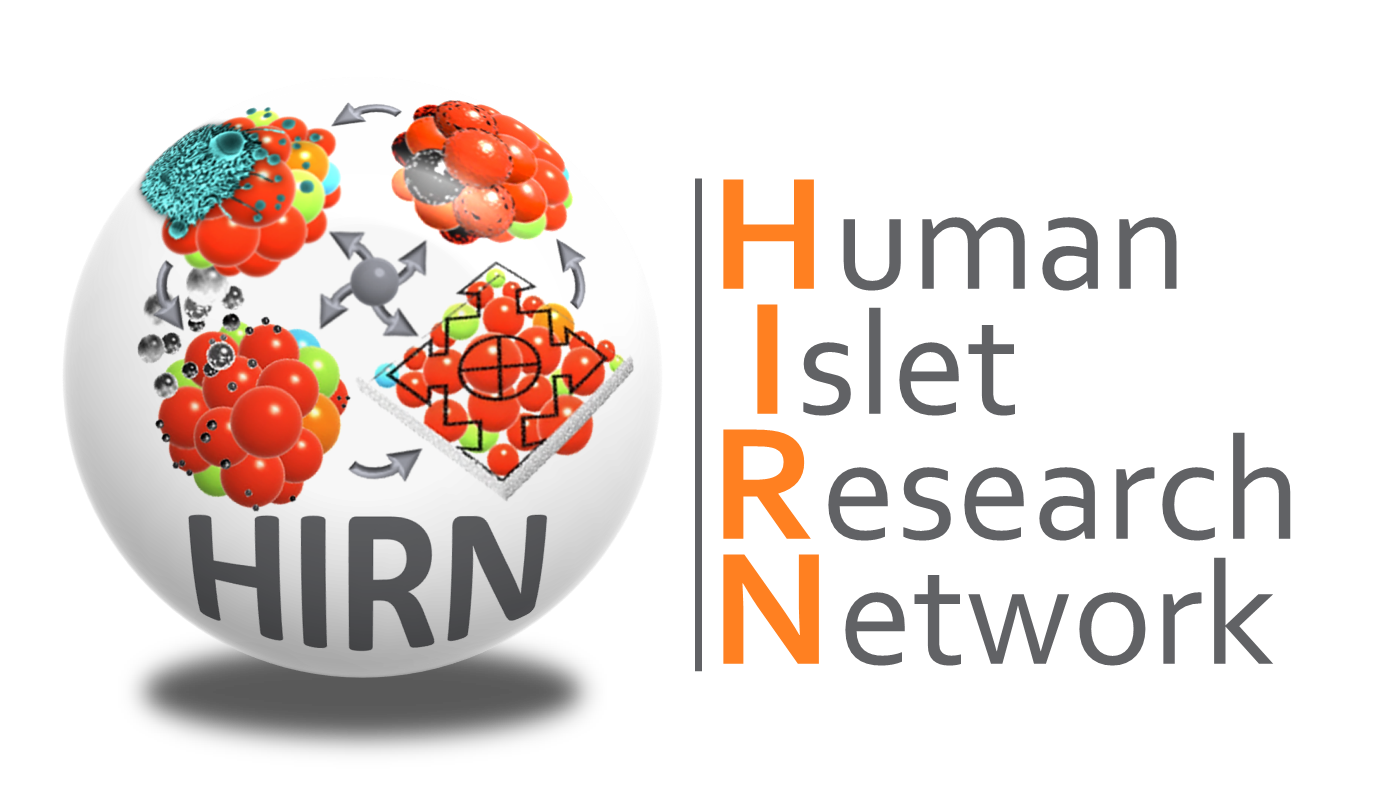 The BCBC launched with the mission of using a team-science approach to further knowledge of pancreas development and to combine this knowledge with the emerging field of stem cell biology. Its ultimate goal was to generate functional human beta cells for replacement therapy in people with type 1 diabetes.
"BCBC has largely accomplished this mission and has also advanced other areas of islet biology," said NIDDK Director Dr. Griffin P. Rodgers. "Today, thanks in large part to BCBC investigators, the endocrine pancreas is one of the best-described complex tissues, and we have knowledge that can help develop therapeutic strategies to protect and grow beta cell mass in type 1 and type 2 diabetes."
Rodgers credited the 100+ investigators supported by the BCBC, in particular the leadership of the BCBC Coordinating Center based at Vanderbilt University and led by Dr. Mark Magnuson.
"Working with the NIDDK program staff, Dr. Magnuson created an environment of trust and common purpose among BCBC investigators that has accelerated the exchange of data and reagents between laboratories and has provided a platform for constant interactions leading to many fruitful collaborations," Rodgers said.
As the BCBC sunsets, HIRN rises.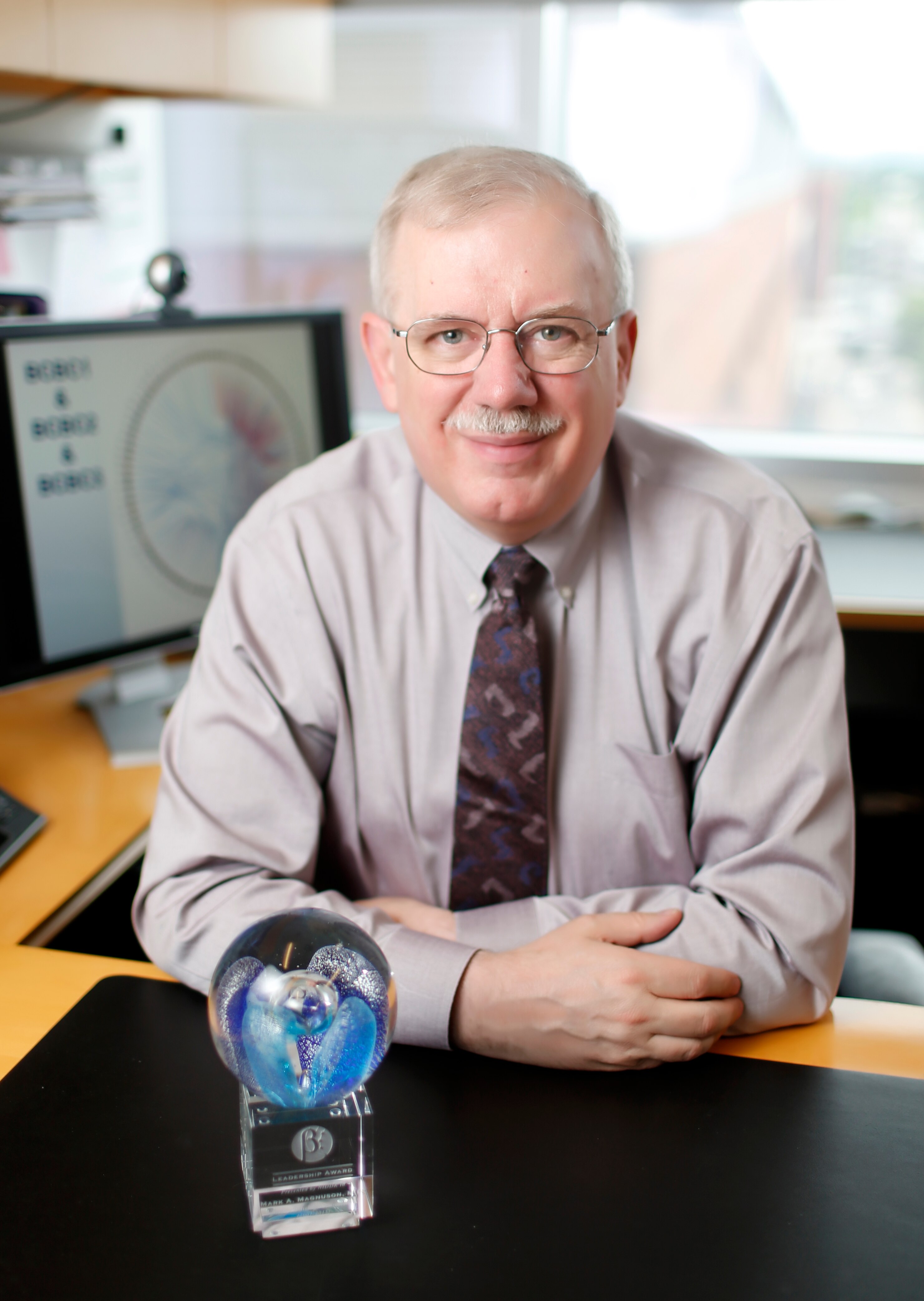 Beginning this year, HIRN is organizing and supporting collaborative translational research related to the loss of functional beta cell mass in type 1 diabetes. HIRN's mission is to better understand how human beta cells are lost in people with type 1 diabetes and to find innovative strategies to protect or replace functional beta cell mass in these people.
"HIRN will be configured as a network of small research consortia, each with specific foci but all with a strong emphasis on human disease biology, the use of human cells and tissues, and the development of reagents, tools and disease-modeling platforms," said Dr. Sheryl Sato, NIDDK senior advisor in regenerative medicine.
"The areas of research that will be the focus of the four HIRN consortia should lead to a greater understanding of the early stages of the T1D disease process in humans; the building of experimental platforms for disease-modeling, drug screening and predictive biomarker discovery; and the development of regenerative medicine strategies as an alternative to cell-replacement therapies for patients with severely depleted beta cell mass," said Dr. Olivier Blondel, NIDDK project scientist for both HIRN and BCBC and program director for the Endocrine Systems Biology Program.
HIRN began with six funding opportunities (RFAs), with the potential for more initiatives. The current HIRN Coordinating Center RFA is here with the additional five RFAs listed in the "Companion Funding Opportunity" section.
New initiative paves the way to Indo-U.S. collaborative diabetes research
By Eleanor Hoff
NIDDK has begun a new diabetes research effort to benefit people with or at risk of the disease in the United States and India. In May 2014, the NIDDK and the Indian Council of Medical Research (ICMR), part of the Indian Ministry of Health and Family Welfare, each published a parallel funding opportunity announcement (FOA) in diabetes research.
These opportunities invite U.S. and Indian scientists to partner and develop collaborative research applications in five areas of mutual interest to the two countries: prevention and management of diabetes and its complications, pathogenesis and pathophysiology of diabetes and its complications, diabetes in youth, innovative technologies for management and prevention, and gestational diabetes.
"We hope these funding opportunities harness the scientific strengths, creativity, and resources of researchers and institutions here and in India toward combating the scourge of diabetes, which threatens the public health of both nations," said NIDDK Director Dr. Griffin P. Rodgers.
South Asians comprise a substantial proportion of the Asian population in the United States. Notably, South Asians in both India and the United States are at increased risk of developing type 2 diabetes at a lower body mass index as compared to Caucasians—an intriguing difference that informs research across all five areas outlined in the funding opportunities.
The bilateral initiative is anticipated to be funded in late fiscal year 2015. U.S. and Indian researchers on each collaborative team selected for award will be funded by their respective government agencies—U.S. investigators will be supported by the NIDDK or the National Eye Institute (NEI), and Indian investigators will be supported by the ICMR. The NEI is a co-sponsor of the U.S. FOA with a special interest in diabetic eye disease. Projects will be funded for up to two years.
This initiative stems from a joint statement to collaborate on diabetes research that was signed in June 2012. Areas supported by the funding opportunities were informed by a scientific workshop held in New Delhi in February 2013 under the auspices of the Indo-U.S. collaboration. The unique opportunity available through the bilateral partnerships initiative aims to foster diabetes research that has the potential for future expansion and translation into public health activities in both the United States and India.
Read the NIH funding opportunity announcement at:
NIH