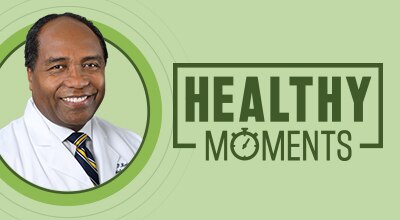 For Broadcasters
What is Healthy Moments?
Healthy Moments radio series offers one-minute tips on living a healthy lifestyle featuring Dr. Griffin Rodgers, Director of NIDDK.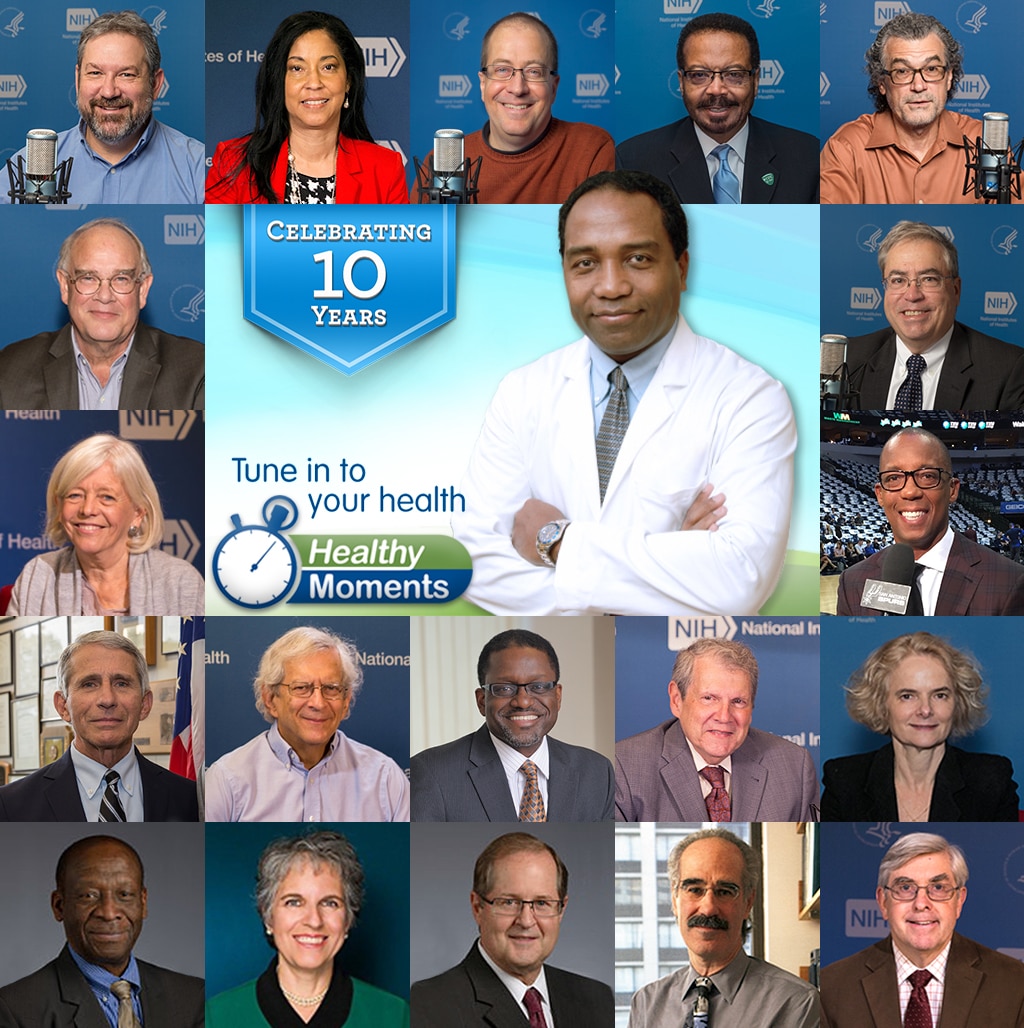 Healthy Moments is a series of weekly radio episodes sponsored by the National Institute of Diabetes and Digestive and Kidney Diseases (NIDDK), of the National Institutes of Health (NIH).
Healthy Moments features Dr. Griffin P. Rodgers, the Director of NIDDK, a renowned researcher in sickle cell anemia.
Each week Dr. Rodgers offers tips on how to prevent and manage diseases that are important to the community and NIDDK's mission.
Some of the Healthy Moments special guests have included
Celebrities
Debbie Allen
Merry Clayton
Laila Ali
Sean Elliott
Sugar Ray Leonard
Barbra Streisand
Chef Joel Gamoran
Tune in to Healthy Moments on these stations:
How Can I Become a Broadcast Partner?
Healthy Moments episodes are in the public domain. You can use our content without charge or restriction, provided that use does not misrepresent our agency or suggest we endorse any private organization, product, or service.
If you would like to use upcoming Healthy Moments episodes for your on-air or digital radio program or podcast, we can send you mp3 audio files one week in advance of the series premiere date. Simply send a request to niddkhm@nih.gov.
Our broadcast partners are important to us—we want to hear from you! Let us know how you are using Healthy Moments by emailing niddkhm@nih.gov.
How Can I get Healthy Moments Content?
To download mp3 audio files and transcripts for current or past episodes, visit our Episodes page. There, you can access the latest series or search for episodes tied to specific topics and health observances.
Some episodes are also available in video format. Check out the Healthy Moments playlist on YouTube.
For more resources and information you can share, follow us on Facebook, Twitter, and Instagram @NIDDKgov.
Promote Healthy Moments on Social Media
Share the sample social media post and image to promote Healthy Moments on your accounts.
To use this image, right click and select "Save Image as..." to save it on your device.
Use #HealthyMoments in your posts and tag @NIDDKgov on Facebook and Twitter!
Sample Social Media Post
Tune in to #HealthyMoments featuring Director of @NIDDKgov Dr. Griffin P. Rodgers, for tips to prevent and manage diseases like obesity, diabetes, kidney disease, and much more.