Healthy Eating & Physical Activity for Life
View or Print All Sections
Consuming healthy foods and beverages, along with getting regular physical exercise, may help you reach and maintain a weight that suits you. Maintaining that weight, getting adequate sleep, and managing stress may also help prevent some health problems.
This series offers tips for developing and maintaining healthy habits at various life stages, including adulthood, pregnancy, parenthood, and later in life.
Start taking steps now to move more and eat better—for yourself and your loved ones!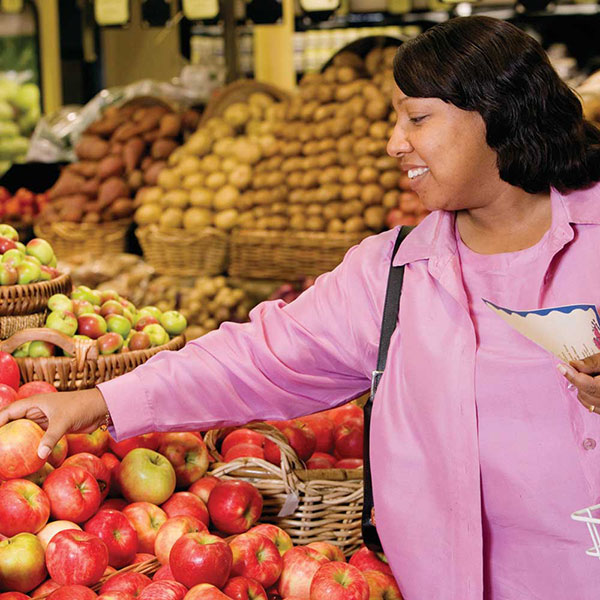 A balanced eating plan, regular physical activity, and stress relief may help you reach and maintain a weight that suits you. Calculate your body mass index (BMI), a measure of healthy body weight. Learn the key daily decisions that may help both men and women improve health.
Share a few tips with your children on how to eat and drink enough to fuel their bodies and get them moving. Work together as a family to form healthy habits—such as getting adequate sleep and limiting screen time. Learn how to tell if your child is overweight.
Whether you're ready to try for a baby or are already pregnant, you may be inspired to get healthy. Learn what to eat, how to stay active, and how much weight to gain during pregnancy. Good habits now may help you have a healthy pregnancy and a healthy baby.
As you grow older, good nutrition and staying active are as important as ever, but both men and women may need to make a few changes. Plan nutrient-rich meals on a budget. Learn how to stay healthy and engaged as you mature.
Related Topics
Healthy Eating & Physical Activity Resources
Clinical Trials for Diet, Physical Activity, & Weight Management
Learn about clinical research into how diet and physical activity may help manage body weight at different ages. See which studies are open now.