NIDDK Director's Update
Spring 2016
Health Information Updates
NKDEP leads efforts to improve use of electronic data, health tech for kidney disease care
By Jenna Norton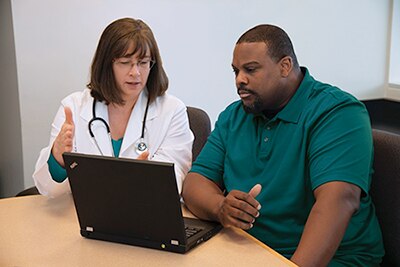 Health information technology systems and electronic health record data have the potential to improve chronic kidney disease (CKD) care. However, several issues make it difficult for health workers to use electronic data to manage CKD patient populations.
To address these challenges, the National Kidney Disease Education Program (NKDEP) is launching three working groups this February to develop resources that will help health workers and patients use electronic data to manage CKD. Resources will include a model CKD care plan, a business case to help health workers explain costs, and electronic phenotypes to automatically define kidney disease populations using electronic data.
"Few healthcare settings have been able to independently overcome barriers to leveraging electronic data to improve CKD care," said NKDEP Director Dr. Andrew S. Narva. "We hope the resources developed by our working groups will help health care providers better care for people with CKD."
The groups' goals are based on needs identified by clinicians, technology experts, patients and other participants of NIDDK's Using Health Information Technology to Identify and Manage CKD Populations meeting, held in late 2015 and led by NKDEP's Health Information Technology Working Group. A complete summary of the meeting is available on the meeting webpage. Continued sharing of resources, ideas and strategies to achieve meeting goals is encouraged through the Managing Chronic Disease Populations through Health Information Technology wiki.
NIDDK speakers talk diabetes, weight management at NBC event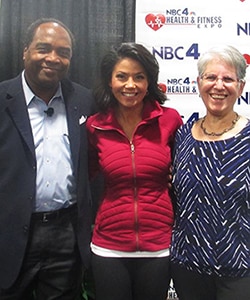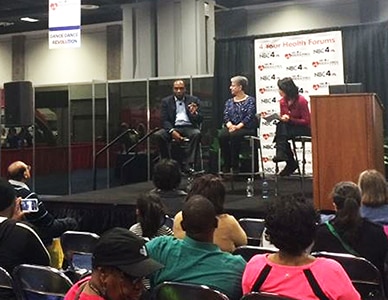 NIDDK Director Dr. Griffin P. Rodgers and Dr. Sue Yanovski, co-director of the Office of Obesity Research in NIDDK and executive director of the NIDDK Clinical Obesity Research Panel, joined NBC anchor Angie Goff and attendees at the 2016 NBC4 Expo in Washington, D.C., on January 9 to educate about diabetes and weight management, including letting attendees know about the many relevant and free NIDDK health information resources.